Artist Statement | Bio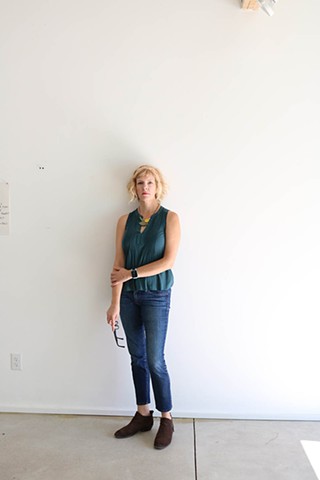 STATEMENT
The disruption of climate change, man-made disasters, and the evolution of technology on our (and as our) landscape has been the driving force of my creative research for several years. Citing art historical roots from the Hudson River School to Land Arts, I examine the interrelationship of landscape, environment, and technology. Primarily working with multimedia installation, I use video and light projected through glass objects and kinetic sculptures to create immersive, moving shadow-drawings. Activated/implicated by the viewer's own shadows, the 'shadow drawings' distort and amplify scale and space and distill a sense of the transient. These juxtapositions raise questions of history, labor and technology as well as the environment in which they exist.
BIOGRAPHY
Alice Pixley Young is a multimedia installation artist living and working in the Midwest. Her work examines the interrelationship of landscape, environment, and technology. Ongoing moving-shadow projection project, Lightgeist, won Best in Show at Richmond, VA's contemporary light-based festival, InLight Richmond, at the Virginia Museum of Fine Arts/1708 Gallery. Young's work has been exhibited widely, most recently at Crystal Bridges Museum of American Art/The Momentary (Bentonville, AR), Elizabeth Foundation for the Arts (New York, NY), The Taft Museum of Art (Cincinnati, OH), and London Print Studio (London, UK). She is a recipient of grants from the Ohio Arts Council, Surdna Foundation, Summerfair Cincinnati, and the National Endowment for the Arts, and her work has been featured in Sculpture Magazine, Hyperallergic, Condé Nast Traveler, and others. Young received her MFA at the University of Maryland. She is affiliated with A.I.R. Gallery in Brooklyn, NY.